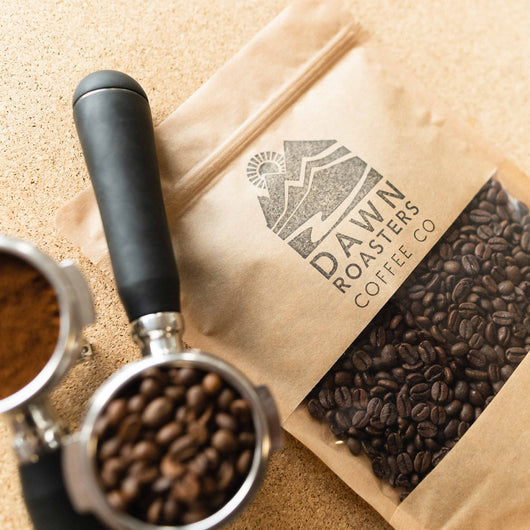 Single Origin Speciality - Ethiopia, Kabira Natural
Regular price £10.95 Sale
- Free UK shipping on all orders 📦 
- Every bag plants a tree 🌲
- 1% for the Planet 🌎
 Mustefa Abakeno is a smallholder with 18 hectares of land near Agaro in the Jimma Zone of Western Ethiopia.
His farm is located at 2,040masl and is planted with coffee varieties from the Jimma research centre.
He has a small disc pulper that he uses to wash-process half of his coffee whilst the other half is dried as a natural process for 24-27 days on the African (raised) beds. Mustefa has also set up two mills called 'Beshasha' and 'Kabira' to process his and his neighbours' coffee.
Due to subtle differences in location and microclimate, Beshasha almost exclusively processes washed lots, whilst Kabira, which has more space for drying beds, is more suited to processing naturals.
This is a medium roast, giving you just the right side of fruitiness, with its Strawberry, Violet and Blueberry notes.

All our coffee is freshly roasted and sold either as whole beans, espresso or a cafetière grind. If you'd like a different grind, or have a question for us please get in touch and send us a message.