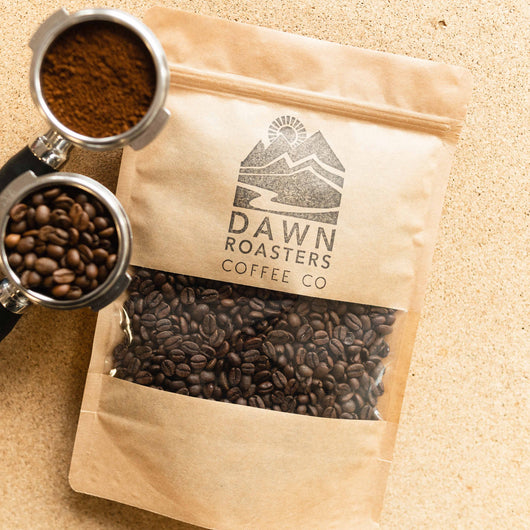 Coffee Club - Dawn Roasters Flagship Blend
- Free UK shipping on all orders 📦 
- Every bag plants a tree 🌲
- 1% for the Planet 🌎
Our signature Flagship Blend in your home, workplace or wherever you want it!
We'll deliver a fresh bag of Flagship Blend coffee as often as you want it. It will be the same roast every time. If you want something that rotates, check out our Single Origin Subscription.
Tell me about the coffee!
Using a blend of our finest single estate beans - Myanmar Ngu Shweli and Brazilian Alto Alegre we bring you a super smooth great tasting cup of coffee.

It's a medium roast and is a great choice for both the occasional cup and those of us who drink coffee all day long.  From espresso to Cappuccino, from Americano to Latte this is a true do it all coffee, easily drinkable from dawn to dusk.

All our coffee is freshly roasted and sold either as whole beans, espresso or a cafetière grind. If you'd like a different grind, or have a question for us please get in touch and send us a message.
Want more details on our coffee club? See our Subscription FAQ.