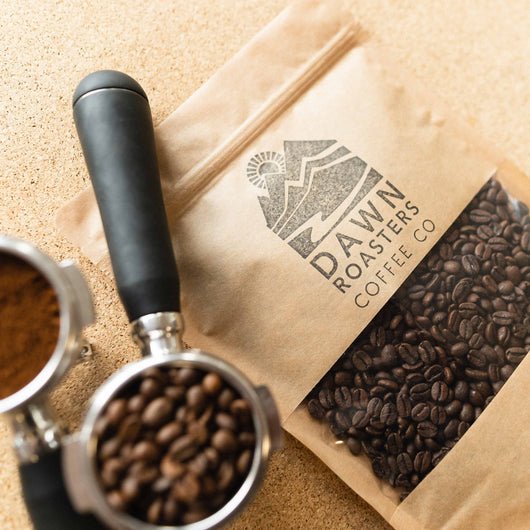 Single Origin Speciality - Brazilian, Swiss Water Decaf
Regular price £10.95 Sale
- Free UK shipping on all orders 📦 
- Every bag plants a tree 🌲
- 1% for the Planet 🌎
A beautiful Brazilian decaf coffee with flavours of caramel and shortbread.
The Swiss Water process is an organic, chemical-free method of removing caffeine.

It is done by cleaning and hydrating raw coffee with pure water, then adding heat and introducing raw coffee extract, before filtering off the caffeine using a carbon filter so that the final coffee is 99.9% caffeine-free.
All our coffee is freshly roasted and sold either as whole beans, espresso or a cafetière grind. If you'd like a different grind, or have a question for us please get in touch and send us a message.